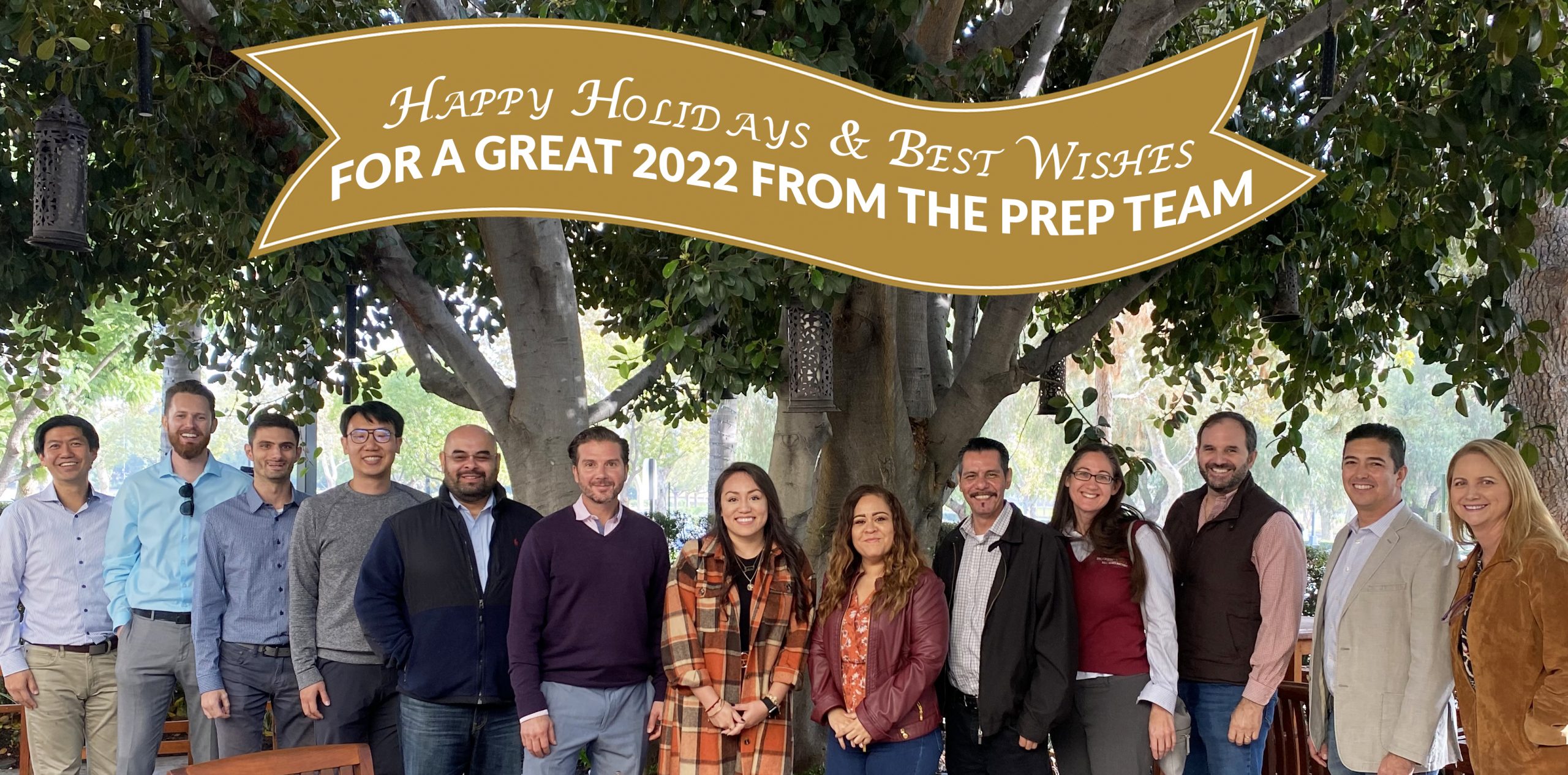 As we wrap up 2021, I'm pleased to share that it was a record year for Progressive Real Estate Partners. And although we might like to believe it was purely a result of our wonderful clients, terrific broker and industry relationships, skilled team, outstanding resources and aggressive marketing we also acknowledge that we really had the wind at our back this year.
Here are some of those factors that led to a very strong performing 2021 Inland Empire retail real estate market:
Record Net Absorption: The amount of retail space leased, less the amount of retail space that became available was over 2.3M square feet this year. This is mostly a factor of businesses NOT closing AND a plethora of businesses leasing the space that became available in 2020. The 2.3M square feet of positive net absorption is the highest in the past decade.
Substantial Increase in Large Property Sales: In 2021 there were 21 sales over $15M compared to only 4 in 2020. This substantial increase in large property sales was a result of stabilizing rent rolls. The pandemic created so much doubt as to the stability of many centers that trying to sell a property with a lot of tenants became virtually impossible. With the recovering retail environment, properties stabilized and owners who had a sale as a part of their business plan were able to sell.
Record Retail Property Investment Sales Volume: Total retail property sales in the Inland Empire exceeded $1.8B this year which is the highest volume recorded in the past decade. Sale transactions were certainly partially motivated by concern over whether Congress would eliminate the 1031 Exchange and/or increase capital gains rates. As of now, the good news is it appears this is NOT likely to happen.  However, this definitely motivated certain owners to sell and either pay taxes or do a 1031 exchange.
Lease Rates Trended Higher: It's always difficult to talk about lease rates relative to retail because of all the different scenarios, but I would be remiss if I didn't comment so here goes. My thoughts are largely based upon anecdotal observations from our 80+ completed lease transactions this year. In general, I believe lease rates for quality space are going up. We are definitely seeing strong demand for quality shop space and many retail operators are willing to pay higher lease rates for that space today than a couple years ago. Furthermore, it appears that due to their higher volumes, big box users are also willing to pay higher lease rates BUT it is difficult to say for sure since so many of their offers at higher rates come with larger tenant improvement requests. As a result, lease rates may appear to be higher, but effective rates lower. Without beating this subject up much more, although vacancy appears to be going down in B & C type centers, lease rates seem pretty flat.  
Cap Rates Trended Lower Over the Year: The multi-tenant properties that sold in the first half of 2021 sold for an average cap rate of 6.47% and that number trended lower to 5.98% for the 2nd half of the year. Ironically demand for properties increased in the 2nd half of the year as supply also increased. It was a good period of time to be a broker. Cap rates for single tenant properties also achieved record lows with some corporate tenants with long term leases going below 4%.
In addition to these five factors, the following further contributed to the very positive Inland Empire Retail Market in 2021:
Low Interest Rates, Including Very Favorable SBA Programs: Debt was cheap over this past year and banks, credit unions, and life insurance companies looked a lot more favorably upon retail.  Although I don't fully understand why, we saw an unusual amount of credit union activity this year. We also saw the benefits of funds coming from the U.S. Small Business Administration (SBA). Furthermore, the SBA expanded some of its lending products and loosened some of its rules. Until recently, the SBA only offered a 20 year fully amortizing loan. Within the past couple years, they introduced a 25 year fully amortizing loan as well as the ability to refinance debt using SBA financing. During this past year, the 25 year loan had an interest rate of between 2.69 and 3.073%. This debt fueled a substantial amount of owner/user activity while also reducing debt service for businesses to refinance. Our team alone did over a dozen owner/user sales this year which is up significantly from previous years.
Paycheck Protection Program (PPP) Funds: In the depth of the pandemic, the government created the Paycheck Protection Program which resulted in a significant number of business owners not only receiving funding, but as it turns out NOT needing the funds. The result is that these monies ended up in certain business owners bank accounts. We have spoken to more than a few of the entrepreneurs who recognize that there is little value of just keeping this money in the bank and are looking to open additional locations utilizing these funds.
Record Home Prices Creates Consumer Confidence: Riverside County's median home is currently $555,000 which is up a staggering 28.1% during the past year. San Bernardino County's median home is $423,000 which is up a massive 25% during this past year. The wealth effect created by these increasing home prices has proven to support the retail industry. I will never forget (it was a long time ago) a presentation by economist Michael Bazdarich who after presenting a myriad of slides indicated that the leading economic indicator that he pays attention to his housing prices. He indicated that when housing prices go up consumers are confident, and retail does well.

A Decrease/Flattening of Online Sales:

It appears that after years of substantial growth, online sales may be stabilizing at less than 15% of total retail sales. I believe this is driven by three factors:

The first is the improvement of traditional retailers in mastering the delivery and pick–up in store model by dramatically improving their websites and working with the many services (i.e. Instacart) that facilitate delivery. The internet is still crucial to this process as orders often start at the computer, but they could end up with someone delivering the product to your home or the person picking it up at the store. In just the past couple of months, I have picked up items that I ordered online from Lowes, Best Buy, Barnes & Noble, Chipotle, Panera Bread, Starbucks, El Pollo Loco, Jamba Juice and Juice It Up.
The second factor is that there are just only so many items that can efficiently and profitably be delivered vs. having the consumer acquire the item themselves at a store.
Third, I believe people want to get out of their house and out from behind their computer. They want to see and touch items and feel alive by interacting with others. Based upon my travels to various shopping centers over the past couple of weeks, there is no doubt that people are out and shopping! So for all the discussion about the demise of brick & mortar I believe it's here to stay.

Quality/Restaurant Spaces Became Available: Over this past year, we did a fair amount of leasing in quality spaces that had been vacated by users that could not survive the pandemic. This included a lot of restaurant space. By transactions, 45% of our lease transactions were restaurant tenants.
The above outlines what happened in 2021. Some thoughts as we look toward 2022:
Long term interest rates are still very low. Will they go higher, I don't think any of us really know.
The fear of increasing capital gains rates and the elimination of the 1031 exchange seems to be subsiding which could decrease motivation to sell. But many of our clients are getting older and we see an increased desire to simplify their lives.
There is less quality space available, which could push lease rates higher, but increasing NNN charges could make getting higher net rents more difficult for certain centers.
Bottom line—let's get ready for another interesting year. One thing I do know for sure—the Progressive Real Estate Partners team will be here ready to serve your retail needs! Wishing everyone a Healthy and Happy Holiday season and Best Wishes for a Great 2022!!