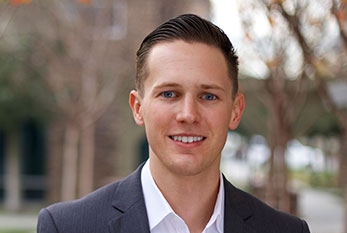 Rancho Cucamonga, CA – November 14, 2016 – Greg Bedell, Investment Sales Specialist, at Progressive Real Estate Partners (PREP) has been awarded the coveted Certified Commercial Investment Member (CCIM) designation by the CCIM Institute. The designation was awarded during the Institute's annual governance meeting on Oct. 26th in Atlanta, Georgia.
Bedell was among 201 commercial real estate professionals, including 11 from California, who earned the designation In October by passing the CCIM Institute's Comprehensive Examination, the final step in the designation process.  The new group of CCIM designees are from 37 US states, the District of Columbia, Puerto Rico and several provinces in Canada.
According to Bedell "Earning the CCIM designation has been an exceptionally rewarding journey. It is an honor to join one of the industry's leading groups of advanced real estate professionals. I am eager to leverage the CCIM curriculum to provide my clients with an even higher level of service and expertise."
Bedell started his commercial real estate career at Progressive Real Estate Partners in 2013 after graduating Magna Cum Laude from Cal Poly Pomona with a degree in Finance, Real Estate & Law.  In the 3+ years since Bedell joined the firm he has already closed 17 transactions totaling nearly $42M and is rapidly becoming one of the top retail investment sales brokers in SoCal's Inland Empire market. In addition to his impressive record in the Inland Empire, Bedell has also been successful assisting his clients in identifying acquisition opportunities across the United States.
Bedell is one of the founding officers of Cal Poly's Real Estate Association and currently sits on the Alumni Board. He is also an active member of the International Council of Shopping Centers (ICSC), Association of Corporate Real Estate Executives (ACRE) and the Greater Southern California CCIM Chapter.
Progressive Real Estate Partners President Brad Umansky praised Bedell on the accomplishment and stated, "Greg exemplifies the PREP culture to always be learning and growing so we can better serve our clients. We are very proud of Greg and congratulate him on earning his CCIM designation."
To earn the CCIM designation, commercial real estate professionals must complete more than 160 hours of case-study driven education covering topics such as interest-based negotiation, financial analysis, market analysis, investment analysis, and ethics in commercial investment real estate. Candidates must also compile a portfolio demonstrating the depth of their commercial real estate experience and pass a comprehensive examination.
About the CCIM Institute
Since 1969, the Chicago-based CCIM Institute has conferred the CCIM designation to commercial real estate and allied professionals through an extensive curriculum of 160 classroom hours and professional experiential requirements. Currently, there are nearly 10,000 CCIMs in 1,000 U.S. markets and 31 additional countries, with another 3,000+ practitioners pursuing the designation, making the institute the governing body of one of the largest commercial real estate networks in the world. Visit www.ccim.com for more information.
About Progressive Real Estate Partners
Progressive Real Estate Partners (PREP) is a boutique commercial real estate brokerage firm headquartered in Rancho Cucamonga, California. Founded in 2008, the firm specializes in the leasing and sale of retail properties in Southern California's Inland Empire market.  The office is also the exclusive Inland Empire representative of the Retail Brokers Network (RBN). Since the firm's inception Progressive has completed over 500 lease and sales transactions in over 35 cities throughout the region. Progressive uses the latest marketing and brokerage techniques to help retailers and property owners achieve their real estate goals. PREP is led by Brad Umansky, founder and president.