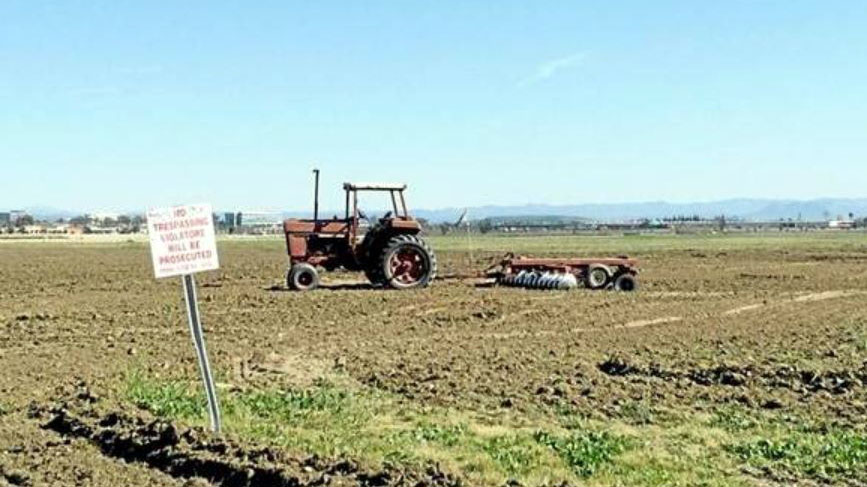 ONTARIO >> Development plans for 3 million square feet of industrial space on one of the last big swaths of vacant land in the city — north of the 10 Freeway, near Vineyard Avenue — could bring thousands of jobs and millions of dollars in potential revenue to the city.
Irvine-based development group Sares-Regis is in the process of acquiring 150 acres of a total of 250 acres of the undeveloped land, owned for about 50 years by the Meredith Family Trust. The property, located southeast of Fourth Street and Vineyard Avenue and west of a flood control channel, is one of the few remaining undeveloped pieces of land in Ontario.
"The Meredith (property) is one of the last vacant pieces of land under single ownership in the city," said Scott Murphy, city planning director.
Representatives for the Meredith Family Trust could not be immediately reached for comment.
If approved and completed, the project is expected to generate over 5,000 jobs and about $85 million in revenue to the city of Ontario over 20 years, said Patrick Russell, vice president of commercial development for Sares-Regis.