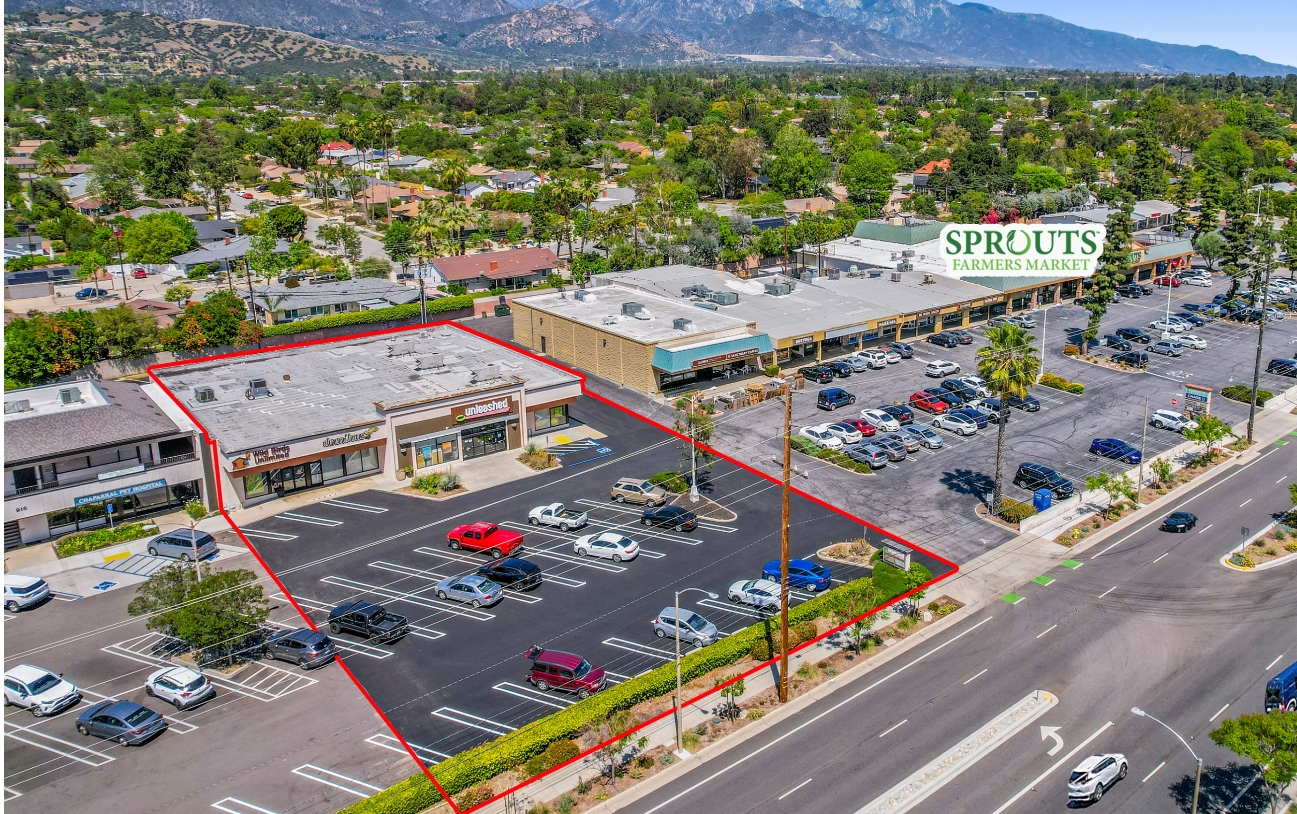 Rancho Cucamonga, CA – June 27, 2022 – Progressive Real Estate Partners, a leading Southern California retail real estate brokerage firm, announced today the sale of a 9,226 square-foot 100% occupied shop building located at 903-911 W. Foothill Boulevard in Claremont, California. The property is adjacent to a Sprouts Farmers Market and is located in one of Claremont's premier daily needs shopping centers.  The 3-tenant shop building sold for $4.1M at a 4.65% cap rate in an all cash 1031 exchange transaction.
Progressive Real Estate Partners' Senior VP of Investment Sales Greg Bedell, CCIM and VP of Retail Leasing & Sales Roxy Klein, exclusively marketed the property and represented the seller, The Festival Companies, which is a prominent Southern California based retail developer and operator. Katherine Quach of Treeland Realty Group represented the buyer, a private San Gabriel Valley-based investor.
The shop building is home to popular concepts Unleashed by Petco and Wild Birds both of which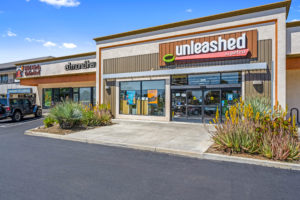 have been at the center since 2010/2011 and recently renewed their leases.  In addition to brokering the sale of the building, Progressive also handled the lease-up of the final space to Almond Haus Café.  The property features modern architecture and was fully remodeled in 2010 including a new façade and roof.  The location enjoys excellent visibility and unobstructed frontage on Foothill Boulevard, which is a major east-west thoroughfare.
Per CoStar Claremont boasts one of the lowest retail vacancy rates in the nation at 1.3% well below the LA County rate of 5.2%. Claremont is also very affluent with an average income of $128,600 within one mile of the property AND is one of Southern California's highest educated communities with almost 75% of residents having attended college.
According to Rosalind Schurgin, CEO of The Festival Companies, "We are very pleased with the outcome and achieved our investment objectives for this asset.  Festival's small center division invests in value-add opportunities throughout California and this transaction is representative of Festival's track-record in transforming underperforming retail real estate into premium and highly desirable stabilized assets. The expertise and attention to detail by the Progressive Real Estate Partners team was impressive and resulted in a timely and smooth transaction from start to finish."
Bedell shared, "The outstanding Claremont location and impeccably maintained shop building in a Sprouts anchored center generated significant investor interest. Within two weeks, we identified a highly motivated all-cash exchange buyer at full asking price and closed the entire transaction from listing to close in 36 days".  He added, "Amidst a sustained lack of supply in the marketplace, this sale clearly demonstrates investors' continued willingness to pay market-pushing prices in first-rate markets."
About Progressive Real Estate Partners
Progressive Real Estate Partners (PREP) is a boutique commercial brokerage firm headquartered in Rancho Cucamonga, California. Founded in 2008, the firm specializes in the leasing and sale of retail properties in Southern California's Inland Empire. The firm is also the exclusive Inland Empire representative of the Retail Brokers Network (RBN).   Since the firm's inception Progressive has completed over 1,000 lease and sales transactions valued at more than $1B in over 35 cities throughout the region.  Progressive uses the latest marketing and brokerage techniques to help retailers and property owners achieve their real estate goals.
About The Festival Companies' 
The Festival Companies is a leading retail-focused real estate group, acquiring managing, leasing developing and re-envisioning properties throughout the continental US and Hawaii.  Headquartered in Los Angeles and Hawaii, Festival's broad experience encompasses all retail-led asset classes.  Through its 40-year track record Festival is recognized as a value-creation specialist that undertakes complex deals and transforms them into core retail and mixed-use investments.  For further information visit www.festivalcos.com.