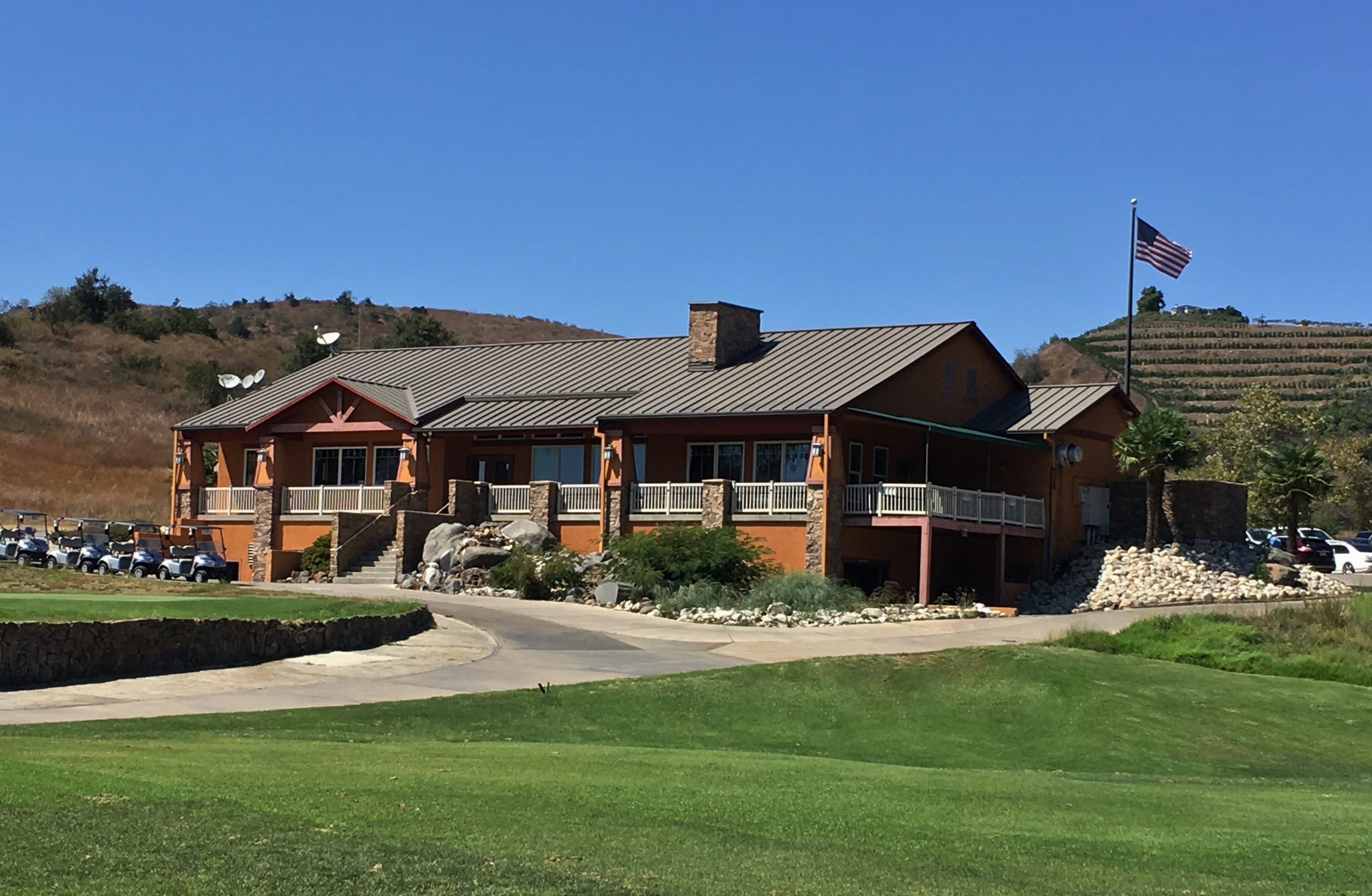 Rancho Cucamonga, CA – November 30, 2021 – Progressive Real Estate Partners, the Inland Empire's leading retail real estate brokerage firm, announced today the $4,650,000 sale of Cross Creek Golf Club located at 43860 Glen Meadows Road in Temecula, CA. The sale encompassed both the real estate and business.
Progressive Real Estate Partners' President Brad Umansky and VP of Investment Sales Greg Bedell, CCIM exclusively marketed the property and represented the seller, ANB Enterprises, a private Orange County-based Investor.  The buyer, Ken Tina LLC, a private Temecula-based Investor, was represented by Craig Way of Seaway Properties.
Built in 2001, the Arthur Hill designed 18-hole Cross Creek Golf Club sits on 166-acres just minutes from the I-15 freeway in the picturesque Santa Rosa Plateau in the Temecula Valley with rolling hills, custom homes and vineyards surrounding the property.  The buyer plans to make significant investments to upgrade the clubhouse, improve the condition of the golf course, and potentially add new facilities for hosting weddings and special events. As part of the process, Touchstone Golf, a manager of over 35 golf courses in the Western US, has been hired to manage Cross Creek and to bring their expertise to further enhance the property.
According to Greg Bedell, "The sale of Cross Creek clearly exemplifies a renewed interest in golf from both players and investors, while also illustrating the growing prominence of the Temecula region. Since reopening in May 2020 following the COVID shutdown, Cross Creek experienced over a 30% increase in rounds played year-over-year many of which were played by first-time golfers and players from Los Angeles/Orange County seeking an outdoor escape. This year is on track to be Cross Creek's best on record."
Brad Umansky stated, "The Temecula-based buyer has deep roots in the region and is excited to build on the success of Cross Creek by enhancing the customer experience and upgrading the property." He added, "Furthermore, this sale reflects the trend of Inland Empire properties being acquired by Inland Empire investors (vs LA or Orange County) demonstrating the increase in wealth amongst inland investors."
About Progressive Real Estate Partners
Progressive Real Estate Partners (PREP) is a boutique commercial brokerage firm headquartered in Rancho Cucamonga, California. Founded in 2008, the firm specializes in the leasing and sale of retail properties in Southern California's Inland Empire. Progressive is also the exclusive Inland Empire representative of the Retail Brokers Network (RBN).   Since the firm's inception Progressive has completed over 1200 lease and sales transactions valued at more than $1.8B in over 35 cities throughout the region.  Progressive uses the latest marketing and brokerage techniques to help retailers and property owners achieve their real estate goals.   For further information visit www.progressiverep.com.
You can also follow Progressive Real Estate Partners on Linkedin, Twitter, Instagram or Facebook.