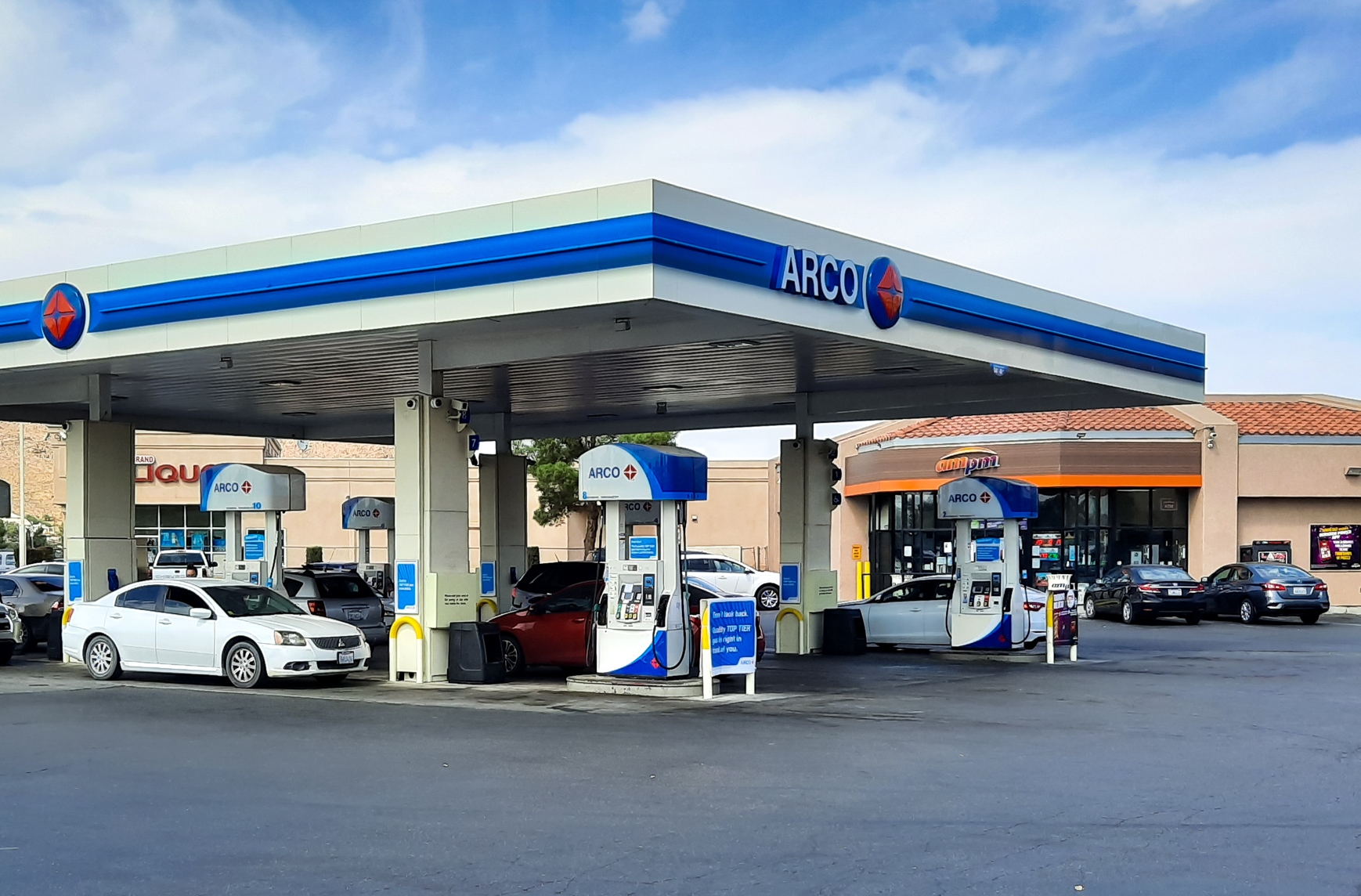 Rancho Cucamonga, CA – October 25, 2021 – Progressive Real Estate Partners, the Inland Empire's leading retail real estate brokerage firm, announced today the $5,650,000 sale of a free-standing ARCO Gas Station and AM/PM Convenience Store at 15333 Rancherias Road, Apple Valley, California.  The station is located in the rapidly growing High Desert region of SoCal's Inland Empire at the signalized intersection of Rancherias Road and US Highway 18 with an average traffic of count of over 36,500 cars per day.
Progressive Real Estate Partners' Victor Buendia, Business and Commercial Real Estate Sales Specialist represented both the private party buyer and seller in the transaction.
Built in 1998, the well-established ARCO station has 6 dispensers with 16 fueling positions and a 2,737 square foot AM/PM convenience store where customers can purchase a variety of grocery items including snacks, to-go fresh food and beverages including beer and wine (type 20 liquor license).  The purchase included both the business and the real estate.
The property is located in a densely populated area with a population of almost 40,000 residents with an average household income in excess of $91,000 within a 3-mile radius.  Neighboring retailers include Wal Mart, Albertsons, America's Tire, AutoZone, Chase Bank, Little Caesars Pizza, McDonalds, Taco Bell and others.
According to Victor Buendia, "The well-known ARCO AM/PM brand, excellent location and the growing trade area made this listing very attractive and we identified a qualified buyer within 45 days.  Additionally, this is the ultimate internet-resistant use and with today's busy lifestyle convenience stores have become an increasingly popular option for "to-go" food and grocery items".
He added, "We worked closely with both parties to facilitate a successful closing including helping the buyer secure financing in a timely fashion in spite of the slower processing times that many banks are currently experiencing".
About Progressive Real Estate Partners
Progressive Real Estate Partners (PREP) is a boutique commercial brokerage firm headquartered in Rancho Cucamonga, California. Founded in 2008, the firm specializes in the leasing and sale of retail properties in Southern California's Inland Empire. The firm is also the exclusive Inland Empire representative of the Retail Brokers Network (RBN).   Since the firm's inception Progressive has completed over 1,200 lease and sales transactions valued at more than $1.8B in over 35 cities throughout the region.  Progressive uses the latest marketing and brokerage techniques to help retailers and property owners achieve their real estate goals.