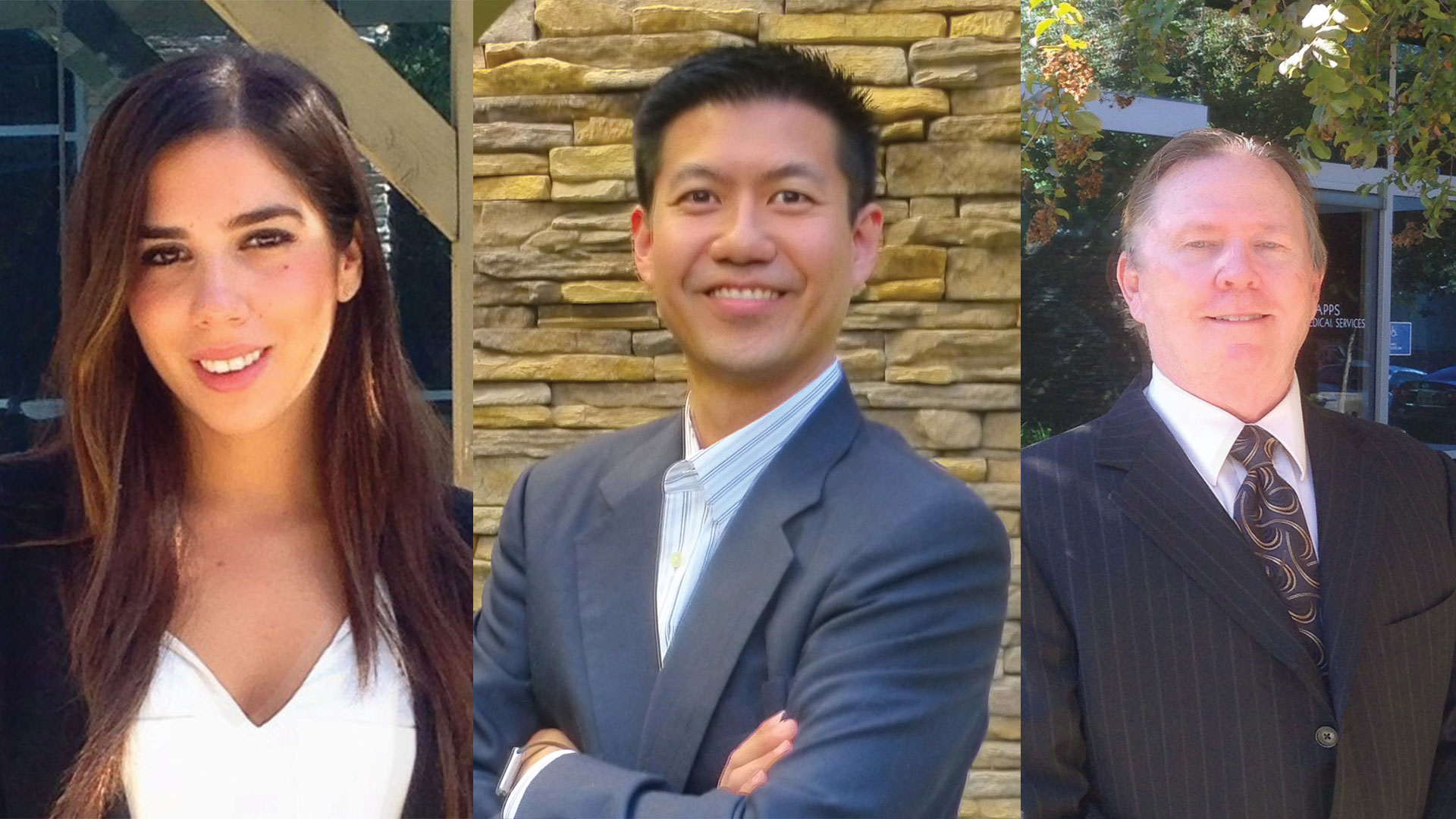 Rancho Cucamonga, CA – January 20, 2016 – Progressive Real Estate Partners (PREP), a leading Inland Empire based retail brokerage firm announced today the hiring of three new commercial real estate brokers to help meet the growing demand for shopping center/retail investment sales representation in Southern California's Inland Empire market.
In their new roles at Progressive Real Estate Partners they will represent buyers and sellers in the acquisition and/or disposition of retail real estate properties primarily in the Inland Empire. The three new brokers are:
William Pyle – Vice President, Investment Sales Division – William has been involved in the real estate industry for over 30 years and has completed over $200M in real estate sales transactions. Prior to joining PREP William was a broker at Sperry Van Ness and Sperry Commercial in Irvine, CA.  During his tenure at these firms he received multiple awards and recognition for his investment sales achievements.  William started his career in the real estate field at Mutual Realty where he specialized in managing and selling mobile home parks.  William has completed multiple courses in real estate law, contracts and appraisal.
Mike Lin, MBA – Retail Specialist – Before joining PREP, Mike was a broker at NAI Capital in Irvine, CA where he was a landlord and tenant representative. Previous to that he was a residential real estate investor specializing in "fix-and-flip" projects in Orange County and managing a portfolio of over 45 rental properties.  Mike holds an MBA from the School of Business at Duke University and a BS in Biomedical Engineering from John Hopkins University.  He is also fluent in Mandarin.  Mike is an active member of ICSC and also the co-president of the Duke Alumni Association in Orange County, CA.
Liana Hakakian Ahdoot – Investment Sales Specialist – Liana's expertise includes a mix of sales, development and property management experience.  Prior to joining PREP, Liana worked at HR Property Group, a Beverly Hills, CA-based commercial real estate development firm. Liana graduated top of her class Cum Laude from University of California Los Angeles (UCLA) with a BA in History.  Liana is fluent in Farsi and Hebrew and she is also an active member of ICSC.
According to Brad Umansky, president of Progressive Real Estate Partners "With the addition of Liana, Mike and William we now have 13 licensed brokers and we are well-positioned to continue to provide our clients outstanding customer service and  grow our business in 2016.   In the past four years the firm has completed more retail leasing and sales transactions in the Inland Empire market than any other brokerage firm and we expect 2016 to be another banner year as the Inland Empire economy continues to grow and strengthen".   He added "We are excited to welcome these new brokers to our investment sales team and their expertise in commercial real estate and knowledge of the market makes them a great addition".
About Progressive Real Estate Partners
Progressive Real Estate Partners is a boutique commercial brokerage firm headquartered in Rancho Cucamonga, California. Founded in 2008, the firm specializes in the leasing and sale of retail properties in Southern California's Inland Empire. The firm is also the exclusive Inland Empire representative of the Retail Brokers Network (RBN).   Since the firm's inception Progressive has completed over 500 lease and sales transactions in over 35 cities throughout the region.  Progressive uses the latest marketing and brokerage techniques to help retailers and property owners achieve their real estate goals.   The firm is led by Brad Umansky, founder and president. For further information visit www.progressiverep.com.