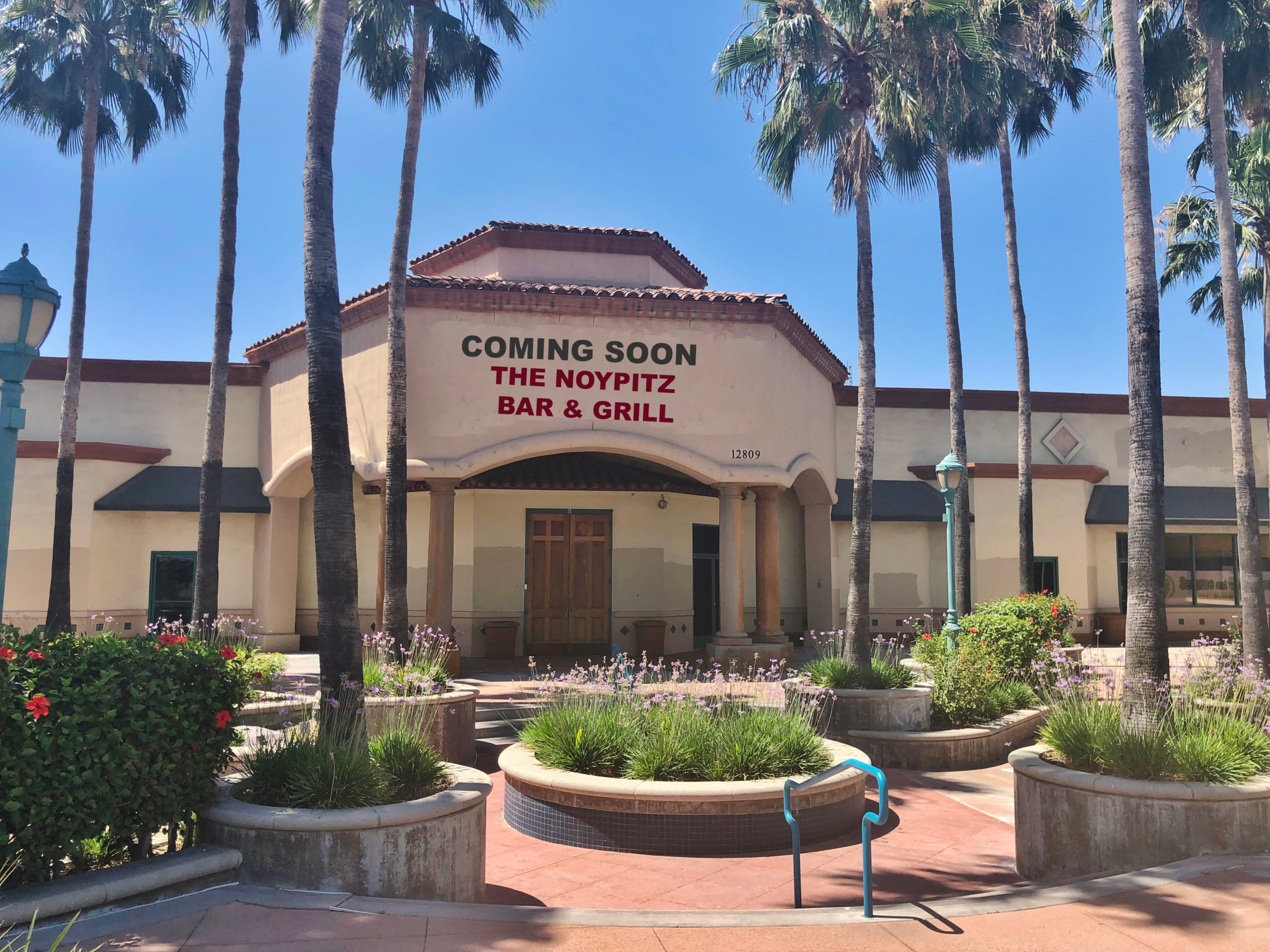 Rancho Cucamonga, CA  – August 24, 2023 – Progressive Real Estate Partners brokers Paul Su and Paul Galmarini represented the landlord of Foothill Marketplace in a 10-year lease with The Noypitz Bar and Grill for a 9,100 square-foot space at 12809B Foothill Boulevard in Rancho Cucamonga, California.  The space is part of the 550,000+ square foot Wal Mart and Food 4 Less anchored center which is ideally located at the SEC of the heavily traveled 1-15 freeway and Foothill Boulevard with excellent visibility to over 150,000 cars per day. Cris Hero Bayani from Equity California Real Estate represented Noypitz in the transaction.
This will be Noypitz's fifth restaurant and first Inland Empire location when it opens in early 2024.  Noypitz serves both lunch and dinner and is well known for their menu of authentic Filipino dishes featuring a variety of beef, pork, chicken and seafood entrees. The sit-down restaurant has an upbeat ambiance and features regularly scheduled live entertainment in the evening.
In addition to Wal Mart and Food 4 Less, Foothill Marketplace is home to Living Spaces, Guitar Center, Mor Furniture and over 20 other shops, services and dining spots.  The center is across from Victoria Gardens which is the Inland Empire's premier regional shopping destination.  Within a 5-mile radius there are over 284,000 residents with an average household income of $109,317.
According to Paul Su "We're looking forward to welcoming The Noypitz Bar and Grill to the tenant line-up at Foothill Marketplace.  New dining options continue to be in high demand and Noypitz will be a great addition to the local restaurant scene."
Paul Galmarini added, "Foothill Marketplace's prime location along the I-15 freeway, strong co-tenancy, and impressive demographics made it an ideal choice for Noypritz's first Inland Empire location."
About Progressive Real Estate Partners
Progressive Real Estate Partners (PREP) is a boutique commercial brokerage firm headquartered in Rancho Cucamonga, California. Founded in 2008, the firm specializes in the leasing and sale of retail properties in Southern California's Inland Empire market.  The office is also the exclusive Inland Empire representative of the Retail Brokers Network (RBN). Since the firm's inception Progressive has completed over 1,200 lease and sales transactions valued at more than $1.8B in over 35 cities throughout the region. Progressive uses the latest marketing and brokerage techniques to help retailers and property owners achieve their real estate goals.