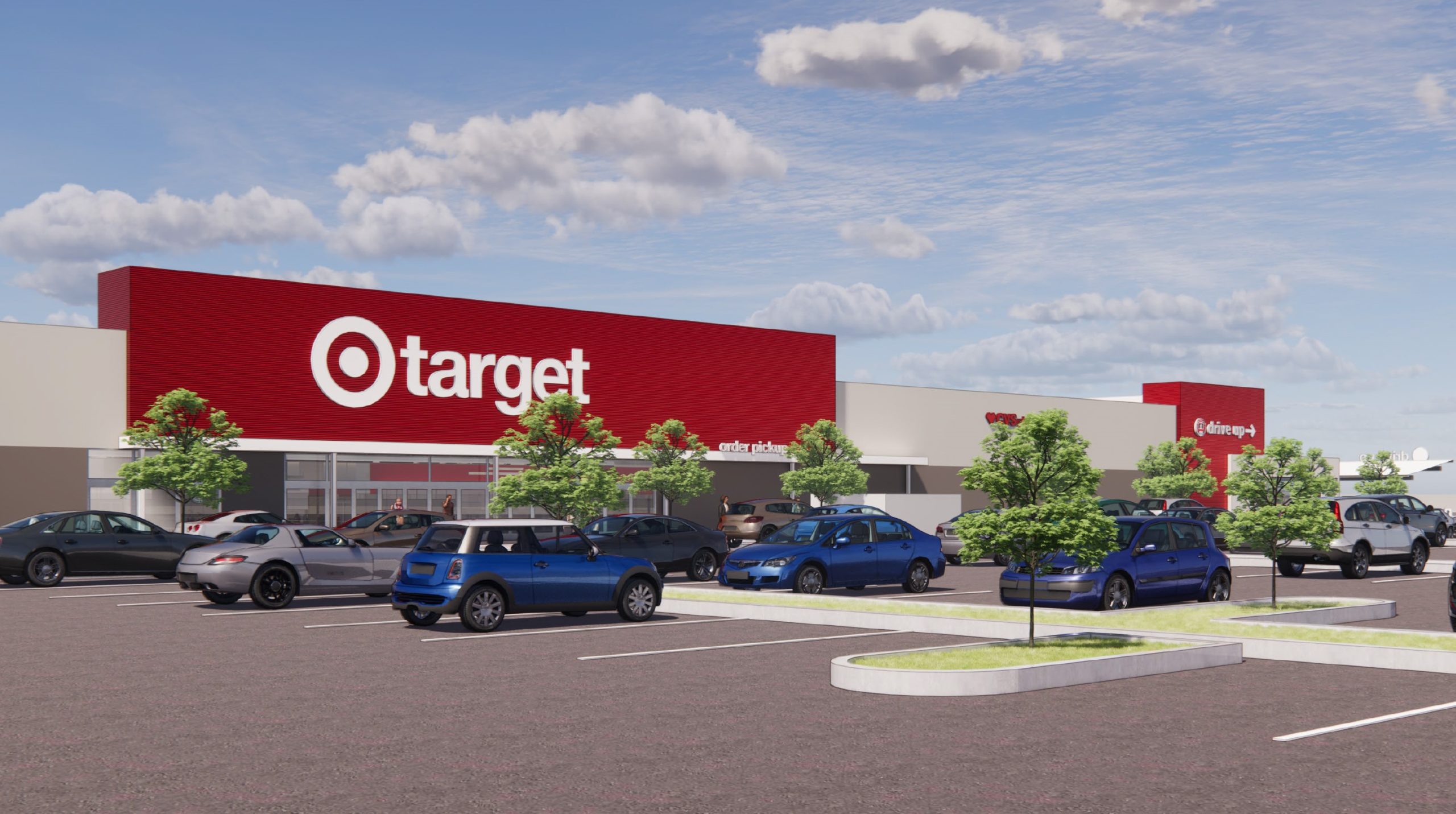 Rancho Cucamonga, CA – November 9, 2022  – Progressive Real Estate Partners, the leading Inland Empire retail brokerage firm, announced today that it has completed a lease with Target for a new freeway adjacent location at 1670 E. Fourth Street in Ontario, California. Target will occupy 70,000 square feet of a former Kmart that closed in 2018 marking the completion of the re-tenanting of the 94,000 square-foot anchor space.  Planet Fitness leased the balance of the space (24,000 square feet) and opened earlier this year.
The location is part of the  Vineyard Freeway Center with superb identity and visibility to over 237,000 cars per day on the heavily traveled I-10 freeway which is a major east/west thoroughfare running from Los Angeles to Palm Springs.
Progressive Real Estate Partners' Senior VP Paul Galmarini and VP of Leasing and Sales Paul Su exclusively marketed the property and represented the lessor in the transaction.  Jeff Nichols and Ryan Sullivan of CBRE in Newport Beach represented Target.
Target has already commenced construction on the space and expects to open in the 3rd quarter of 2023.  The store will feature the most current design and expanded drive-thru services to accommodate curbside pick-up, returns and other services.  Founded in 1962, Target currently has over 1,900 stores throughout the US and carries a wide range of general merchandise including everyday essentials, clothing, electronics, toys, food, household goods and much more.
The Vineyard Freeway Center recently completed an extensive exterior renovation that included new storefront facades, the addition of more parking and upgraded pylon and monument signage.  In addition to Target and Planet Fitness, the 151,000 square-foot center is home to a variety of daily needs services and food users including Golden Corral and The Habit Burger (coming soon).  Over 384,000 residents with an average household income of $93,000+ reside within a 5-mile radius.  Furthermore, there is a strong daytime population of 198,000+ employees.
According to Paul Galmarini "We are excited to welcome Target to the center. Between the re-tenanting of the former Kmart and the remodel, the center has been transformed into a modern day shopping destination and will provide the local community with more convenient shopping options."
Paul Su added, "The outstanding freeway location, dense demographics and excellent signage were all important attributes that Target considered when selecting this location."
About Progressive Real Estate Partners
Progressive Real Estate Partners (PREP) is a boutique commercial brokerage firm headquartered in Rancho Cucamonga, California. Founded in 2008, the firm specializes in the leasing and sale of retail properties in Southern California's Inland Empire market.  The office is also the exclusive Inland Empire representative of the Retail Brokers Network (RBN). Since the firm's inception Progressive has completed over 1,200 lease and sales transactions valued at more than $1.8B in over 35 cities throughout the region. Progressive uses the latest marketing and brokerage techniques to help retailers and property owners achieve their real estate goals.