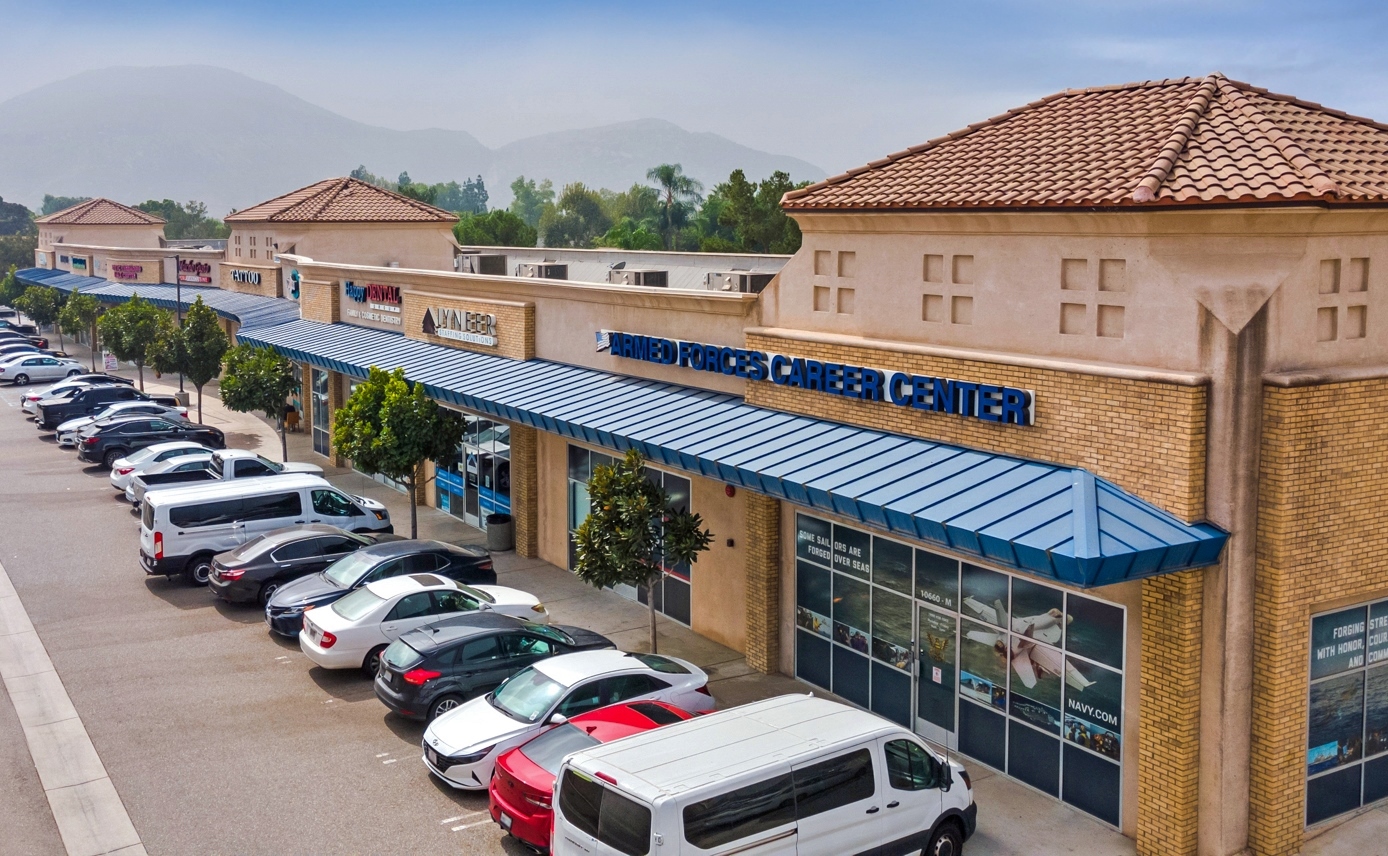 Rancho Cucamonga, CA – May 10, 2023 – Progressive Real Estate Partners, the leading Southern California Inland Empire based retail real estate brokerage, announced it has closed the $6M sale of South Sierra Plaza, a 17,250 square-foot unanchored strip center located at 10660 South Sierra Avenue in Fontana, California.  The 12-unit center traded at a 6.6% cap rate based on 93% occupancy.  South Sierra Plaza is less than a ½ mile from the heavily traveled 1-10 freeway and is located along a major Fontana retail corridor with numerous national retailers including Target, Ross, 24 Hr. Fitness, TJ Maxx and many others surrounding the property.
Progressive Real Estate Partners' President Brad Umansky and Investment Sales Advisor Lance Mordachini exclusively marketed the property and represented the seller, a private Los Angeles investor who is also the original property developer. In addition to brokering the sale, Progressive brokers Paul Galmarini and Albert Lopez handled the lease-up of the center maximizing the property value prior to listing.  Cameron Diab of D & Z Properties represented the buyer, a private Los Angeles-based investor.
Built in 2006, the attractive and well-maintained property is home to a variety of e-commerce resistant services and eateries that cater to the local community including a dentist, nail salon, Armed Forces career center, staffing agency, Japanese eatery and Peruvian restaurant. Comprised of smaller spaces no single tenant occupies more than 20% of the center providing the buyer a diverse income stream and tenant mix.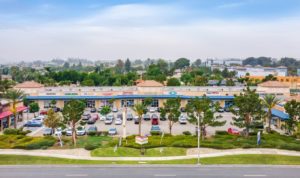 South Sierra Plaza features highly visible pylon signage and enjoys outstanding visibility and unobstructed frontage on Sierra Avenue. Furthermore, the Social Security Administration office is directly adjacent to the property attracting a steady flow of weekday traffic and there are several new development projects in close proximity including two new hotels and a satellite college campus. Approximately 325,000 people with an average household income of $84,640 live within a 5-mile radius.
Umansky noted, "This transaction benefitted from an assumable loan that was at a 5% interest rate for a portion of the purchase price.  Loan assumption is a relatively new financing trend since existing loans were more of a burden for many years but in the current interest rate environment the ability to assume loans that were priced from 2015 to 2021 may facilitate sales that might not have been achievable otherwise."
Furthermore, Umansky added, "This sale demonstrates that there are still investors that want to buy multi-tenant properties and benefit from the current income as well as current and future depreciation. Although investor demand may be lower, the lack of inventory of multi-tenant properties available for sale creates an opportunity for property owners to sell and exchange into the plethora of single tenant properties that are currently available nationwide. "
About Progressive Real Estate Partners
Progressive Real Estate Partners (PREP) is a boutique commercial brokerage firm headquartered in Rancho Cucamonga, California. Founded in 2008, the firm specializes in the leasing and sale of retail properties in Southern California's Inland Empire. The firm is also the exclusive Inland Empire representative of the Retail Brokers Network (RBN).   Since the firm's inception Progressive has completed over 1,200 lease and sales transactions valued at more than $1.8B in over 35 cities throughout the region.  Progressive uses the latest marketing and brokerage techniques to help retailers and property owners achieve their real estate goals.